Premium rust resistant cookware
Regular price
₱4,320.00 PHP
Regular price
Sale price
₱4,320.00 PHP
Unit price
per
Sale
Sold out
A durable, high performance fry pan for the serious cook. With COOK-PAL's nitriding technology, you may never need another skillet.
COOK-PAL is a premium line of cookware that makes cooking with traditional carbon steel accessible to everyone. With nitriding technology, it solves the tedious task of seasoning iron based cookware—to prevent rust. The surface of the pan is heat blasted with nitrogen, oxidizing the surface for protection and creating a hardened case—as much as 5x over normal steel. The result is a pan that is more durable, rust resistant, and requires little maintenance—to season, simply heat the pan with oil for 5 minutes.
COOK-PAL is the ideal cookware for novices looking to step in the world of high heat cooking, while equally suitable for more experienced cooks who relish the performance of carbon steel less the tedious seasoning step.
View full details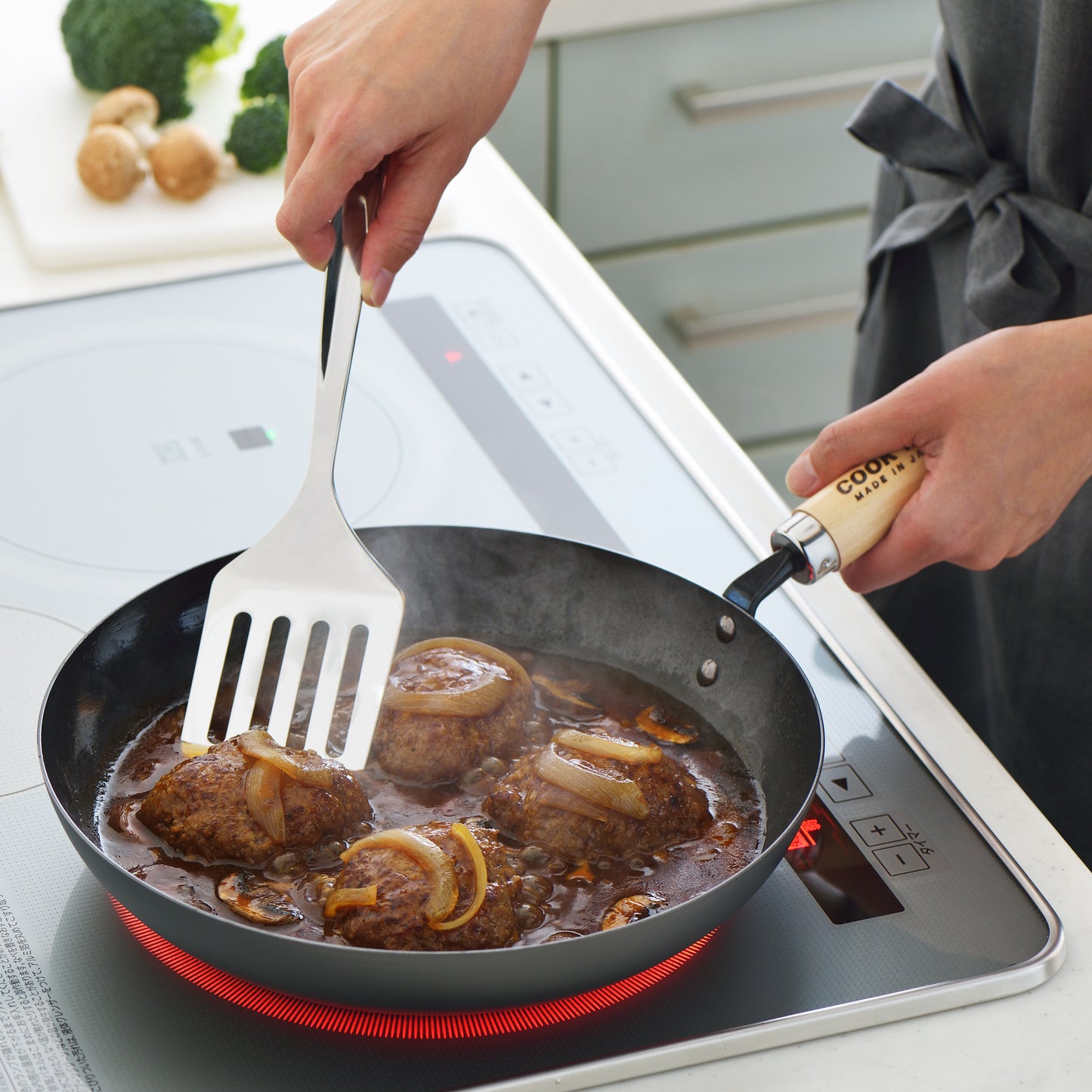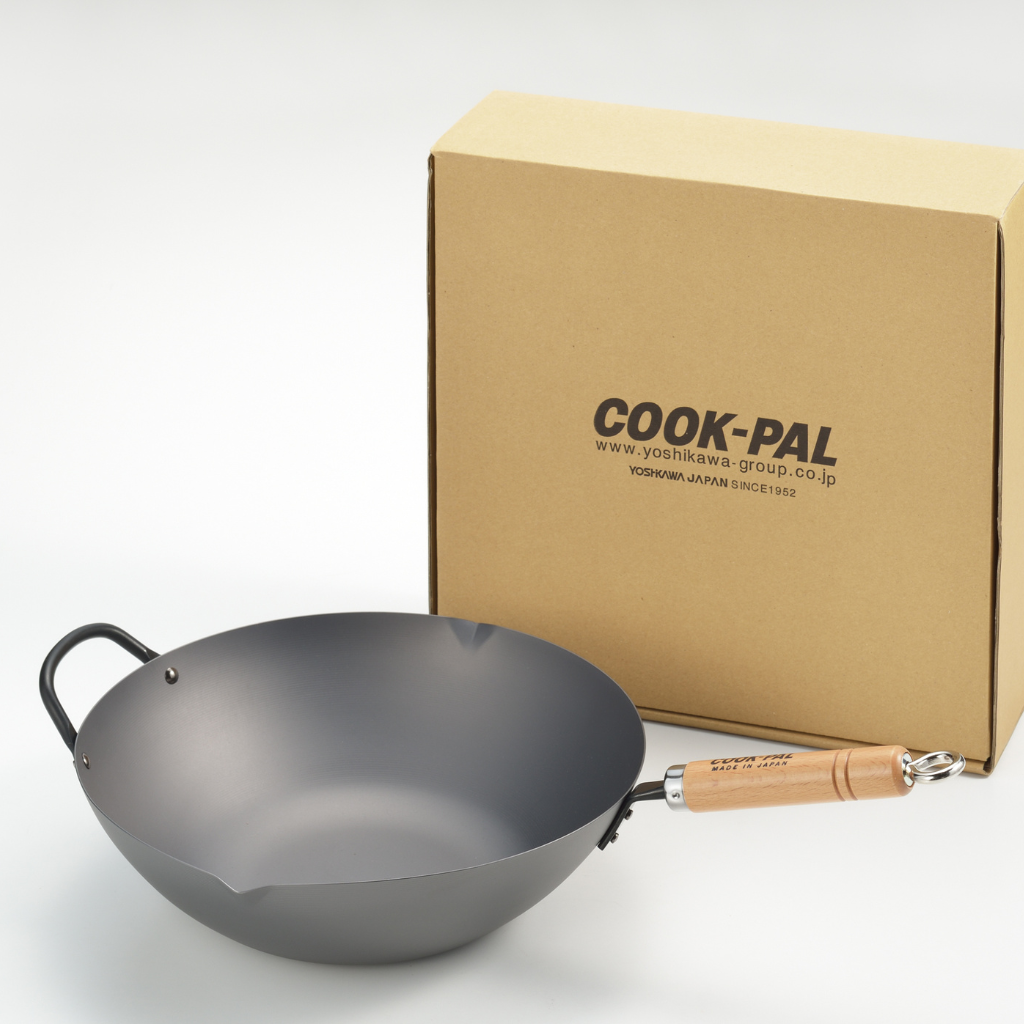 Made in Japan
COOK-PAL is produced by Yoshikawa Group in Niigata Prefecture, one of the leading manufacturers of metals in Japan since 1952.
Carbon Steel Fused with Modern Technology
Enjoy all the benefits of cooking with carbon steel without the worry of rust. Nitriding—heat blasted with nitrogen—oxidizes the surface of the pan making it hard to rust. The treatment penetrates the surface so it's not a coating that will peel. It is a proven process used in protecting metal parts in other industries and applied safely in our cookware.
More Durable Than Ever
The oxidized surface not only protects from rust, but also creates a hardened case over the pan. It is durable—as much as 5 times harder than normal steel so it will outlast many cookware. Use COOK-PAL freely and confidently, knowing it can withstand daily abuse in the kitchen.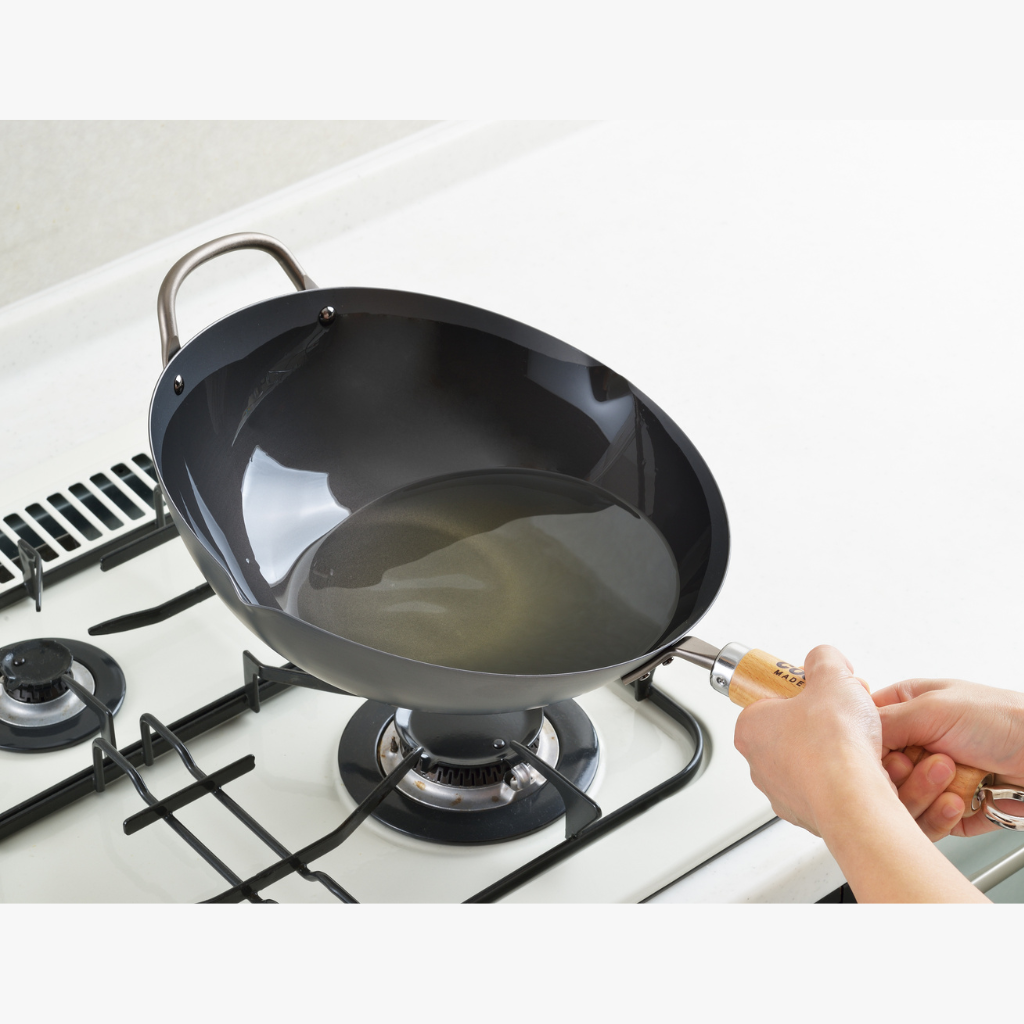 More Cooking Less Upkeep
Spend more time cooking your favorite meals than maintenance. Pre-seasoning COOK-PAL is quick and easy, taking only 5-7 minutes compared to 20-30 minutes with a regular carbon steel pan. Re-seasoning after use is no longer a required step. We only advise to oil the surface well on a very hot pan before cooking.
Collapsible content
Features

• Made of high quality carbon steel
• Nitriding technology for superior rust resistance
• 5x durable hardened case surface
• Simple 5-minute seasoning step
• No coating to burn off
• Removable wooden handle for oven use
• Compatible with gas, electric, and induction tops
Details

▷ Measurement
16cm / 6.3in
Base 9.84cm / 3.875in
Dimension / 160 x 32mm
Weight / 400g
Thickness / 1.6mm

18cm / 7.1in
Base 10.48cm / 4.125in
Dimension / 177 x 35mm
Weight / 460g
Thickness / 1.6mm

20cm / 7.9in
Base 11.75m / 4.625in
Dimension / 196 x 38mm
Weight / 560g
Thickness / 1.6mm

22cm / 8.7in
Base 13.34cm / 5.25in
Dimension / 217 x 42mm
Weight / 655g
Thickness / 1.6mm

24cm / 9.5in
Base 14.61cm / 5.75in
Dimension / 236 x 45mm
Weight / 780g
Thickness / 1.6mm

26cm / 10.2in
Base 16.51cm / 6.5in
Dimension / 255 x 50mm
Weight / 900g
Thickness / 1.6mm

28cm / 11in
Base 17.46xm / 6.875in
Dimension / 278 x 55mm
Weight / 1255g
Thickness / 2.0mm

▷ Material
Body / Carbon steel with nitriding
Handle / Natural wood

▷ Origin / Tsubame, Niigata Prefecture
▷ Producer / Yoshikawa
Usage & Care

• This pan should be seasoned with oil before first use.
• Fill 1/3 of the pan with neutral oil (canola, vegetable, etc.) on high heat for 5 minutes. Tilt the pan around so the oil will cover the entire surface. Transfer the excess oil then rub the pan—until dry—evenly inside and out with paper towel.
• For best results—before cooking, heat the pan to a high temperature and oil the entire surface. Then put the amount of oil to use for cooking.
• Hand wash while pan is hot—no soap—with a non-abrasive sponge or brush. Dry immediately and thoroughly.
• For stuck-on food, simmer water in the pan to a boil. Gently scrape using a spatula or transfer boiled water and pour small amounts on the pan while scrubbing. Then reapply oil seasoning step.
• Compatible with gas, electric, and induction tops.
Shipping

Free Shipping

Metro Manila / For orders ₱5,000 and up
Luzon / For orders ₱10,000 and up
Visayas, Minandao / For orders ₱15,000 and up

Standard Delivery

Metro Manila / 2-3 days

Luzon / 5-10 days

Visayas / 10-12 days

Mindanao / 10-12 days