Double-Lid Donabe Rice Cooker
Regular price
₱10,500.00 PHP
Regular price
Sale price
₱10,500.00 PHP
Unit price
per
Sale
Sold out
Kamado-san, the bestselling premium Iga-yaki donabe, that makes fluffy, delicious rice. Cooking rice is easy—simply set to medium high heat and leave rice water mixture to cook for 13-15 minutes.
Kamado-san is made of porous clay that expands—"breathes"—when heated for excellent heat distribution. The bottom is 1.5 times thicker than regular donabe, allowing the clay to slowly build heat and gently cook rice. An even heat distribution makes evenly cooked rice.
A special feature of Kamado-san is the double lid system, designed to work like a pressure cooker and prevent contents from boiling over. Since the body is made of thick porous clay, it retains heat extremely well—after heat is turned off, it will continue to steam-cook rice as it rests.
Besides making rice, Kamado-san can also be used for classic donabe cooking like making soups, stews, or hot pot.
View full details
Renowned Iga Pottery
Our donabe is handcrafted by skilled artisans in the region of Iga, Mie Prefecture by 8th generation family Nagatanien. Authentic Iga clay comes from 4 million old earth layers—previously Lake Biwa. It is rich in organic matter that, when baked in extreme heat, produces many tiny holes allowing high heat absorption and retention of donabe.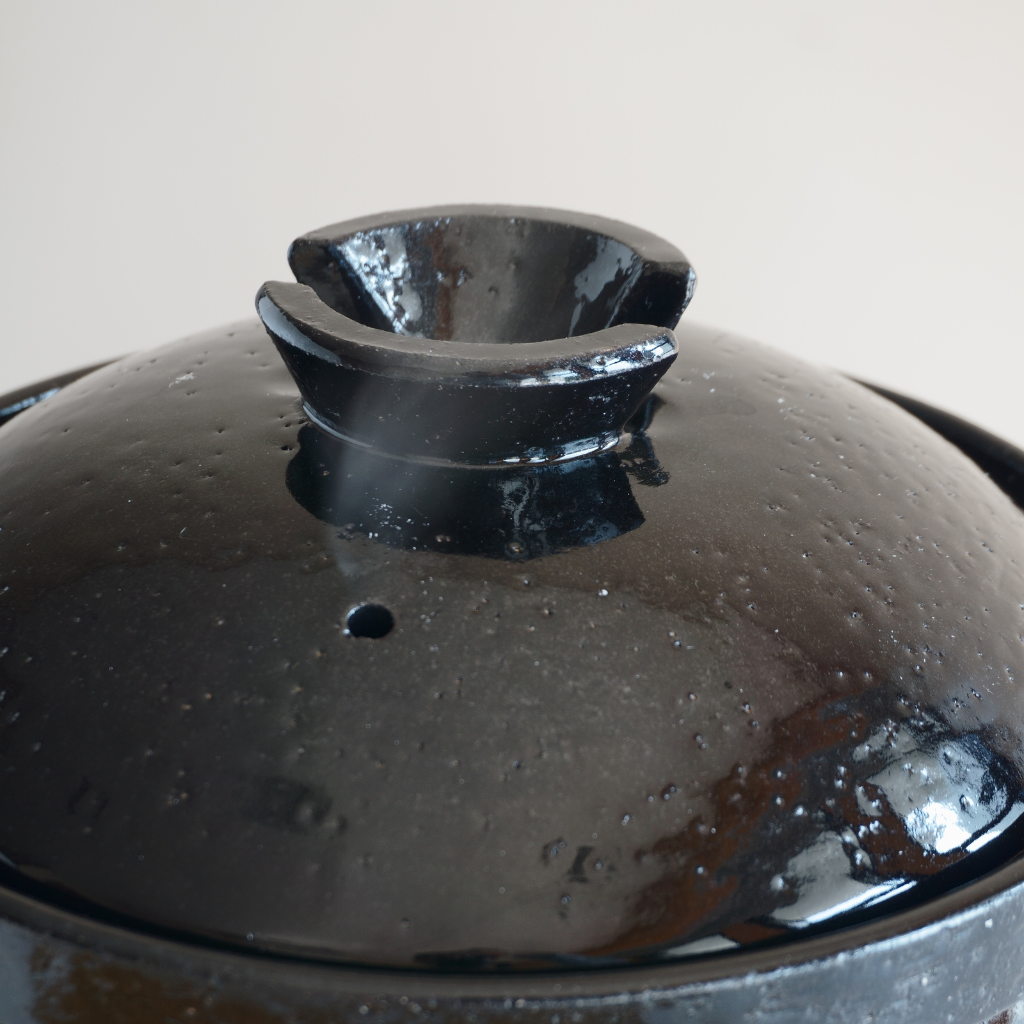 13-minute Rice Cooking
It takes only an average of 13-15 minutes to cook rice in Kamado-san. Just set the heat to medium high and leave it. You'll know it's almost ready when steam starts to visibly shoot from the tiny lid hole—no need to open the cover!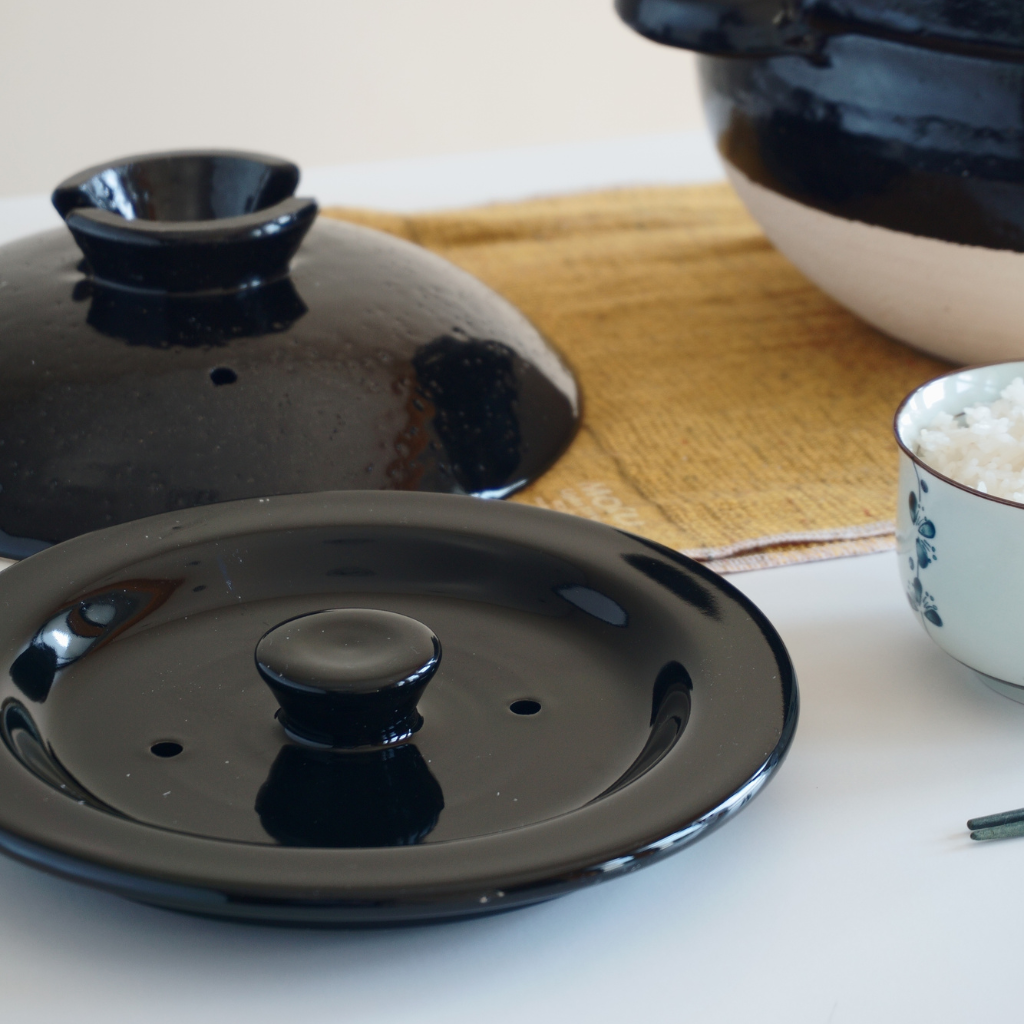 Double Lid System
Kamado-san features a double lid system that acts like a pressure cooker. This traps heat inside the donabe, allowing it to cook quickly and prevent contents from boiling over.
Excellent Heat Retention
The bottom of Kamado-san is made of extra thick porous clay, allowing donabe to slowly build heat and gently cook rice. With its excellent heat retention, it continues to cook after heat has been turned off and is able to keep food warm for a long time.
Collapsible content
Details

▷ Measurement
3-cup ▷ Can cook up to 2 1/4 US cups = 540ml uncooked rice
Dimension / 24 x 18cm
Capacity / 1500ml
Weight / 4kg

5-cup ▷ Can cook up to 3 3/4 US cups = 900ml uncooked rice
Dimension / 26 x 21.5cm
Capacity / 2500ml
Weight / 5kg

▷ Material / Clay
▷ Origin / Iga, Mie Prefecture
▷ Producer / Nagatanien
Usage & Care

• Compatible with gas top only—not for electric or induction tops.
• Do not put in microwave.
• Oven-safe (up to 500℉/ 250℃).
• Hand wash only.
• Season before first use—see How to Season Donabe section.
Shipping

Free Shipping

Metro Manila / For orders ₱5,000 and up
Luzon / For orders ₱10,000 and up
Visayas, Minandao / For orders ₱15,000 and up

Standard Delivery

Metro Manila / 2-3 days

Luzon / 5-10 days

Visayas / 10-12 days

Mindanao / 10-12 days